We are not affiliated with any brand or entity on this form
Get the free family tree maker for kids form
Show details
Hide details
My family tree great-grandma great-grandpa great-grandma great-grandpa great-grandma great-grandpa great-grandma great-grandpa grandpa grandma mom dad my siblings my aunts & uncles me copyright 2008
Get, Create, Make and Sign family tree chart for kids
Get Form

eSign

Fax

Email

Add Annotation

Share
How to fill out family tree maker for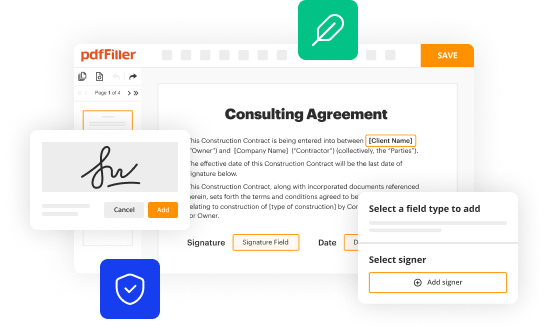 How to fill out family tree maker for:
01
Gather all necessary information about your family members, such as their full names, dates of birth, and places of birth.
02
Start by entering your own information as the main person in the family tree, including your full name, date of birth, and any other relevant details.
03
Begin adding your parents' information, including their names, dates of birth, and any additional details you may have.
04
Continue adding the details of your grandparents, great-grandparents, and so on, working your way up the family tree.
05
If you have any siblings, enter their information as well, including their names, dates of birth, and any other relevant information.
06
Consider adding additional details to each person's profile, such as their occupation, education, or significant life events.
07
Include any known relationships, such as marriages, divorces, or adoptions, by linking the appropriate individuals in the family tree.
08
Utilize features offered by the family tree maker software, such as merging duplicate profiles or attaching photos, to enhance the visual representation of your family tree.
09
Regularly update the family tree as you discover new information or have new family members to add.
Who needs family tree maker for:
01
Genealogists and family historians use family tree maker software to organize and document their research findings in a visually appealing way.
02
Individuals who are interested in discovering and understanding their family history can utilize family tree maker to explore their ancestral roots.
03
Family members who want to create and preserve a detailed record of their family lineage can benefit from using family tree maker software.
This is how it works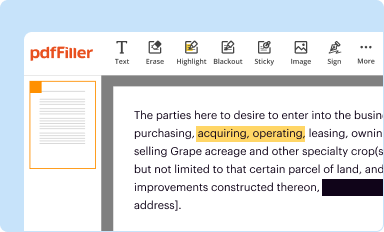 Edit your family tree maker for form online
Type text, complete fillable fields, insert images, highlight or blackout data for discretion, add comments, and more.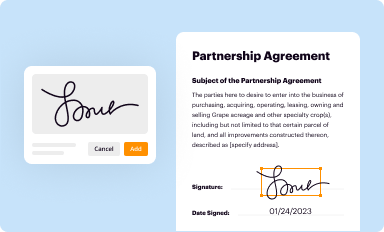 Add your legally-binding signature
Draw or type your signature, upload a signature image, or capture it with your digital camera.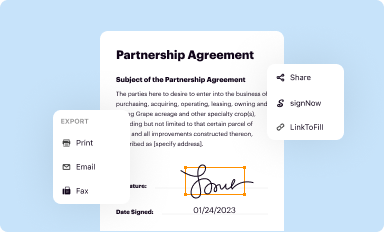 Share your form instantly
Email, fax, or share your family tree maker for form via URL. You can also download, print, or export forms to your preferred cloud storage service.
How to edit family tree maker for kids online
Follow the guidelines below to benefit from the PDF editor's expertise:
1
Create an account. Begin by choosing Start Free Trial and, if you are a new user, establish a profile.
2
Upload a file. Select Add New on your Dashboard and upload a file from your device or import it from the cloud, online, or internal mail. Then click Edit.
3
Edit family tree maker form. Rearrange and rotate pages, add and edit text, and use additional tools. To save changes and return to your Dashboard, click Done. The Documents tab allows you to merge, divide, lock, or unlock files.
4
Save your file. Select it from your list of records. Then, move your cursor to the right toolbar and choose one of the exporting options. You can save it in multiple formats, download it as a PDF, send it by email, or store it in the cloud, among other things.
pdfFiller makes working with documents easier than you could ever imagine. Create an account to find out for yourself how it works!
People Also Ask about family tree maker for kids
How can I create a family tree online for free?
Do they still make Family Tree Maker?
Is there a family tree template on Word?
How do I add my child to my ancestry family tree?
Is there a free version of Family Tree Maker?
What is the best family tree maker free?
What is the future of Family Tree Maker?
How do I add my child to family tree app?
What is the best program to create a family tree?
How do you make a family tree online for kids?
What is the difference between Ancestry and Family Tree Maker?
Is there a program to make a family tree?
Which is better RootsMagic or Family Tree Maker?
Family Tree Maker Kids is not the form you're looking for?
Search for another form here.
Comments and Help with grandma daughter kids
Video instructions and help with filling out and completing family tree maker for kids
Instructions and Help about family tree maker printable form
I want a prince who's perfect in every way! SHUT UP! TV: quot;How can I be suffering from Stockholm syndrome?quot; Man, I love Beauty and the Beast. Being a Disney princess, would be so awesome! You know, you get to sing all your emotions, you get to find your true love. Even if it is an animal. And you get to have cute little talking, anthropomorphized dishware as best friends! Nah... Do you know how lame it would actually be if Disney princesses were real? *chipper music* Oh, Rapunzel, let your hair down so that I may climb upon it. Ian: Okay Anthony: I thought your hair was supposed to be, like, really, really long. I: Yeah, it is It's like, down to my butt No, I-I just thought that it would come all the way down here, and I would be able to climb up I: Okay, honey, Hair doesn't work like that It takes a lot of work to keep it intact, and, even then, It just naturally falls out over time. I: Not to mention, you're, like, way fatter than me, so you'd probably just pull me out the window. A: Okay I: Come back when you have a ladder or something You're pretty cute *chipper music* Talk dirty to me, Ariel First, I'm going to find somewhere really wet Yeah? Like a shallow riverbed Okay? Then, I'm going to lay my eggs, and you're going to swim upstream to fertilize them And after seven to ten days, they're going to hatch, and you're going to protect them inside your mouth until they're old enough to survive in the wild. *heavy breathing* *chipper music* Oh my god, what can I do? You must kiss her! What? A kiss is the only way you could wake her from her cursed and eternal slumber! *bird sounds* STOP RIGHT THERE! YOU'RE UNDER ARREST FOR A LITTLE MISCHIEVOUS ACT WITH AN UNCONSCIOUS HUMAN! (Singing) Hi ho, hi ho, It's off to jail you go *chipper music* I'm having a great time Oh my god, you look beautiful A: Oh my god, what are you doing?! I: I'm dancing'! Are you okay, carpet? (sobs) Be free! (Someone below): Ugh! Who threw an f×King rug on me?! *chipper music* You can't ground me, Mum! Aft! *chipper music* Yea She is pretty beautiful... *chipper music* What? Wait... You just murdered my whole family, and you want me to show you where to get food?! Yes Okay, cool Umm... Would you also like to relocate my entire tribe across the country to a barren, worthless piece of land where most of my people will die? Yes Okay, you're right. Being a Disney princess would probably really suck. I: What's wrong with you? (Singing) Tale as old as time, read an article online, stopped using shampoo, heard it's good for you, Dandruff and the Grease Oh, dude, you got your dandruff on me Hey, guys, thanks so much for subscribing Click the video on the left to watch bloopers, and this deleted scene. *chipper music* *stomach growling* Oh... Guess I never thought about how I'd get food all the way up to my ice fortress. You could always eat the lemon shaved ice I found outside! And click the video on the right to watch quot;If Video Games were Real." *chipper music* Hey,...
FAQ
What is family tree maker for?

Family Tree Maker is a genealogy software program designed to help users research, organize, and document family history. It can be used to create and print family trees, charts, and reports, and to store and share photos, documents, and other information about family members.

How to fill out family tree maker for?

1. Open your Family Tree Maker software and create a new file. 2. Enter the names of your family members, beginning with yourself. 3. Enter the date of birth, place of birth, and any other pertinent information for each family member. 4. Enter the relationship between each family member. 5. Enter any additional information you may have, such as sources and notes. 6. Save your work. 7. Repeat the process for each family branch. 8. When you have completed your family tree, you can print it out or share it with others.

Who is required to file family tree maker for?

Family Tree Maker is a software program used for genealogy research and creating family tree charts and reports. It is not something that individuals are required to file, but rather a tool that can be useful for anyone who is interested in tracing their family history and organizing their genealogical data. The software can be used by individuals, families, genealogists, and researchers to document and track their family lineage.

What is the purpose of family tree maker for?

The purpose of Family Tree Maker is to assist individuals in creating, organizing, and managing their family tree or genealogical records. It is a software program that enables users to input and store information about their family members including names, dates of birth, marriage, death, relationships, and other relevant details. Family Tree Maker allows users to generate various charts, reports, and timelines to visualize their family history, track ancestral lines, and discover connections to relatives and ancestors. It also facilitates sharing and collaboration with other family members or researchers, aiding in the preservation and further exploration of one's family heritage.

What information must be reported on family tree maker for?

Family Tree Maker (FTM) is genealogy software that allows users to create and document their family trees. The information that should ideally be reported on FTM includes: 1. Full names: The first and last names of each individual within the family tree. 2. Dates of birth: The specific day, month, and year of birth for each individual. 3. Dates of death: The specific day, month, and year of death for each individual. 4. Places of birth: The city, state/province, and country where each individual was born. 5. Places of death: The city, state/province, and country where each individual passed away. 6. Relationships: The familial relationships between individuals, such as parent-child, spouse, sibling, or grandparent-grandchild. 7. Marriage details: The date and place of marriage, as well as the spouse's name, for each individual who was married. 8. Sources and citations: The sources of information used to gather and verify the data, such as birth certificates, marriage licenses, newspaper articles, or family interviews. 9. Photos and media: The inclusion of photographs, scanned documents, or other media files to visually enhance the family tree. 10. Additional details: Any extra information related to an individual, such as occupation, education, military service, or notable achievements. It is important to note that the level of information reported on FTM may vary depending on the user's specific research and data availability.

What is the penalty for the late filing of family tree maker for?

There is no specific penalty for the late filing of a family tree maker software. Family tree maker is a genealogy software that helps users create, organize, and maintain their family trees. It does not have any legal or official reporting requirements, so there are no penalties associated with the late filing of the software itself. However, if you are referring to the late filing of genealogical information or documentation that should be entered into the family tree maker software, there are no formal penalties for that either. The software is typically used for personal purposes, so any timelines or penalties would be self-imposed or based on personal preferences rather than legal requirements.

How can I send family tree maker for kids to be eSigned by others?

Once your family tree maker form is ready, you can securely share it with recipients and collect eSignatures in a few clicks with pdfFiller. You can send a PDF by email, text message, fax, USPS mail, or notarize it online - right from your account. Create an account now and try it yourself.

Can I create an eSignature for the family tree maker kids in Gmail?

Use pdfFiller's Gmail add-on to upload, type, or draw a signature. Your family tree creator and other papers may be signed using pdfFiller. Register for a free account to preserve signed papers and signatures.

How do I edit family tree generator on an Android device?

You can make any changes to PDF files, like family tree maker online form, with the help of the pdfFiller Android app. Edit, sign, and send documents right from your phone or tablet. You can use the app to make document management easier wherever you are.